Septic Installation in Middle Peninsula, VA
New Septic System Installations & Replacements
If you're interested in installing a new septic system at your home or business, or if you'd like to replace your existing system with newer, more efficient equipment, turn to the pros at Church View Septic. We offer comprehensive septic installation in Middle Peninsula, VA for both residential and commercial customers. Our highly trained technicians are capable of installing all types of septic systems and components and can help you find a wastewater treatment system that suits your needs.
Request a free estimate today by calling (804) 538-3891 or by contacting us online. We look forward to serving you!
The Benefits of Installing a Septic System
Installing a new septic system is an important decision for any property owner. Not only does it require a financial investment, but it also has the potential to improve your home or business's efficiency and longevity. From lower water bills to improved environmental sustainability, there are many benefits of installing a new septic system that make this upgrade well worth considering.
Some of the many benefits of installing a septic system at your home or business include:
Increased Efficiency and Lowered Utility Costs: One of the biggest advantages of installing a new septic system is that it can save you money on your monthly water bill. By conserving more water, you will be able to reduce your usage and therefore pay less each month in utility costs. Additionally, newer septic systems tend to use fewer resources than older ones, so they are often more efficient in terms of energy consumption. This means that not only will you save money on your water bill, but you can also save on energy costs due to increased efficiency.
Enhanced Environmental Sustainability: Another benefit of installing a new septic system is that it helps promote greater environmental sustainability. Newer systems often feature better filtration technology, which prevents pollutants from entering groundwater sources or nearby bodies of water, like rivers and streams. In addition, many modern systems come with features such as rainwater collection or greywater filtration, which further reduces potential water contamination. By investing in a new septic system, you'll be taking an important step toward protecting and preserving the environment for future generations.
Fewer System Problems and Repairs: Installing a new septic system can help improve the overall performance and reliability of your wastewater treatment system. Newer systems tend to function more reliably and require less maintenance than older models, so they are less likely to need repairs or replacements over time. This can ultimately save you money since these types of repairs can be costly. Additionally, having a reliable septic system will ensure that your home or business remains hygienic and livable for years to come.
Types of Septic Systems
When it comes to choosing a septic system for your home or business, you have several options. The right option will depend on several factors—the size of your property, how often the system will be used, your budget, and what you want to accomplish by installing a new septic tank.
While there are numerous types of septic tanks to choose from, some of the most popular include:
Concrete: Concrete septic tanks are extremely durable and can last for up to several decades without requiring frequent maintenance or replacement. However, it is important to note that if the concrete material of the tank becomes damaged or develops cracks, it can result in waste leakage and allow groundwater to penetrate the tank. Moreover, in the event of any blockages or clogs in the septic system, the outflow of water can be disrupted, causing various inconveniences and health concerns. Therefore, it is crucial to conduct regular inspections and ensure proper maintenance to avoid any such issues.
Steel: Steel septic tanks typically last about 25 years before they are at risk of rusting, which can lead to structural problems. However, these types of septic tanks offer several benefits, including that they are heavy and unlikely to float. That being said, steel septic systems are generally best as a temporary solution, rather than a permanent one.
Fiberglass: Unlike concrete or steel septic tanks, fiberglass septic tanks won't crack. They are extremely durable and can withstand water infiltration, rust, and chemicals, as they are made of fiber-reinforced plastics (FRP). Fiberglass septic tanks are also typically easier to install than other types of septic systems, but they may be prone to floating. As with all types of septic systems, regular maintenance is key when it comes to ensuring the reliability and longevity of a fiberglass septic tank.
Plastic: Plastic septic tanks are relatively durable, lightweight, and easy to install. They are also among the most economical when it comes to different types of septic systems. In the U.S., plastic septic tanks are constructed from polyethylene plastic, meaning they are highly resistant to corrosion and rust. One downside of plastic septic tanks is that they may float and could be damaged by heavy weight. Additionally, though installation is relatively simple, it may be more time-consuming, as plastic septic tanks may require the installation of an anchoring system.
Aerobic: Aerobic septic tanks, which use electricity to function, serve as a reliable solution when conventional tanks have failed to perform. Although they come with a higher price tag compared to other types of septic tanks, the benefits more than make up for the cost. They are particularly useful for smaller properties, as their smaller drain fields require less space. Maintenance needs to be more frequent, but the longevity of the tanks can span over several years. In fact, they are known for being more efficient than other options, improving the quality of wastewater treatment.
Our team at Church View Septic can help you find the right septic solution for your residential or commercial property. Our experienced technicians provide honest, expert recommendations and free estimates on most new system installations.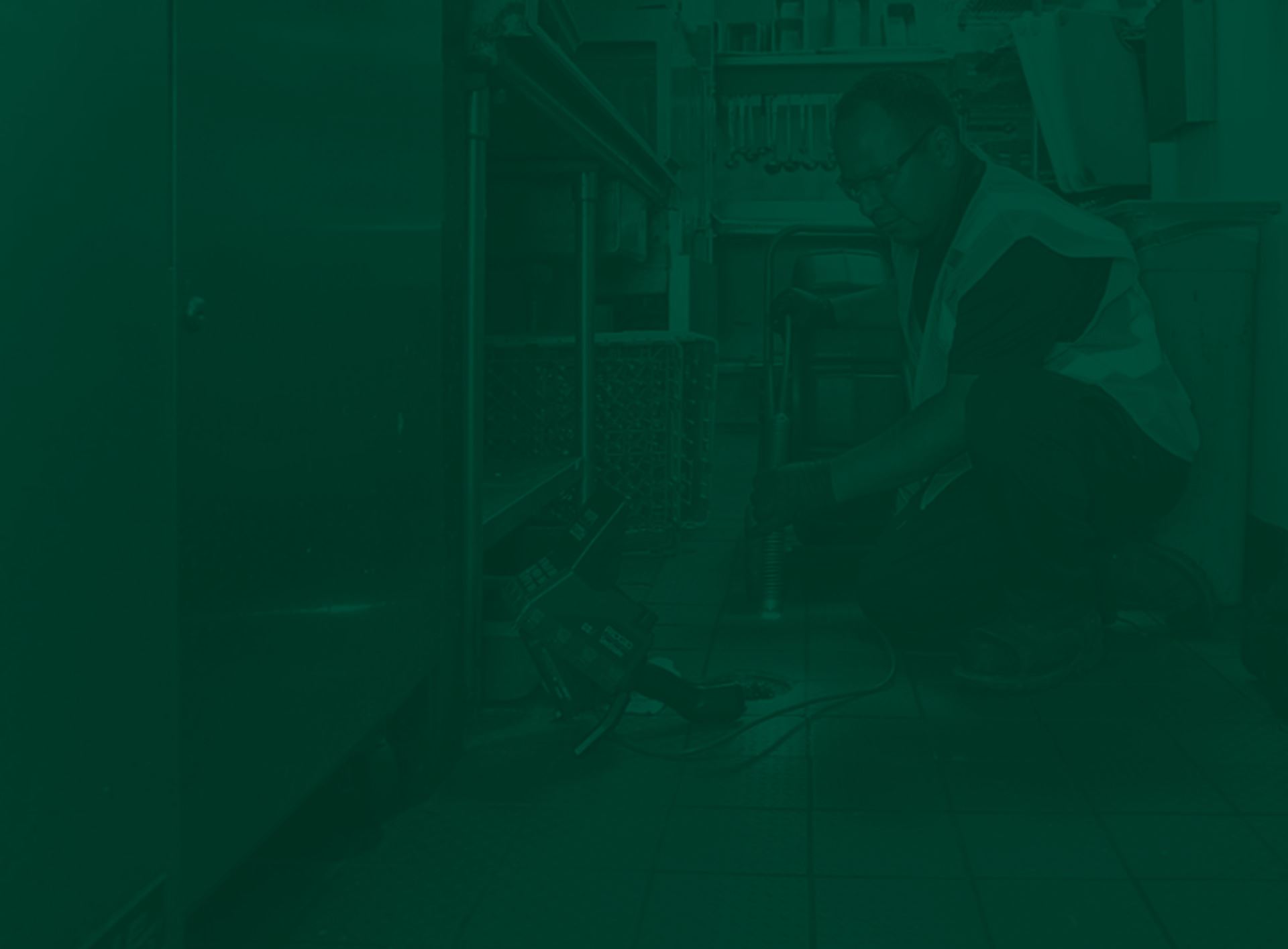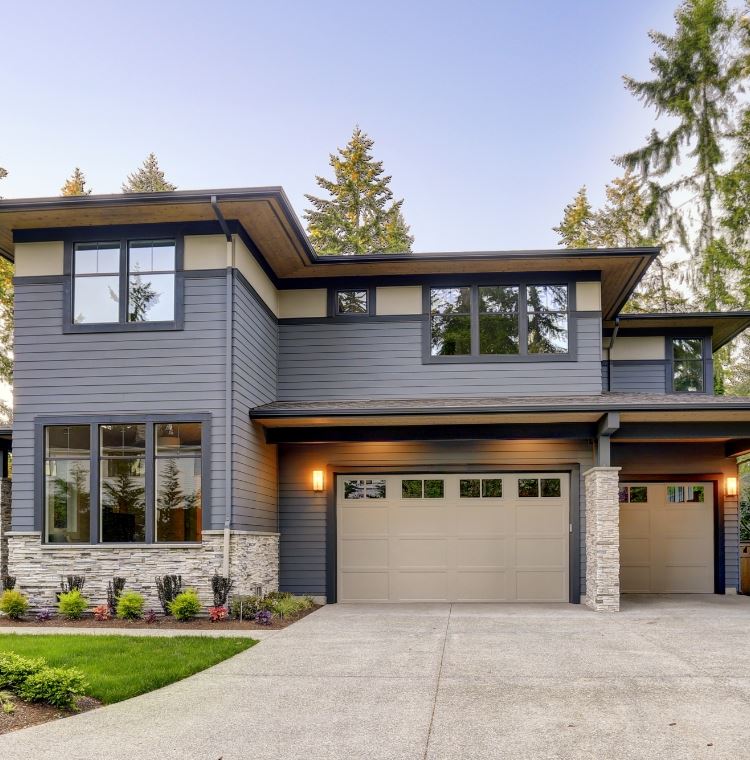 Why Choose Church View Septic:
Multiple Service Offerings

Our services range from liquid waste management to drain services and beyond.

Self-Service Online Scheduling

Our technicians can enhance service with all of the capabilities of our online portal.

24/7 Scheduling Availability

Days, nights, weekends, national holidays—we're always available online to book your service.

Experienced Service Provider

We have over 400 years of experience combined with all of our employees. There's nothing we haven't seen in this industry.
How Much Does a New Septic System Cost?
Installing a new septic system is an investment—one that requires a significant upfront cost but comes with many long-lasting benefits. Depending on the type of system you are having installed, among other factors, an entirely new septic system can range from several thousand dollars to up to $25,000. If you already have a septic system, replacing certain components can help you save money and enjoy better performance, improved efficiency, and reduced utility costs.
At Church View Septic, we help our customers get the most for their money. Whether you need partial septic system replacement or want to install a full, brand-new septic system, we can help you find the option that's right for your home or business.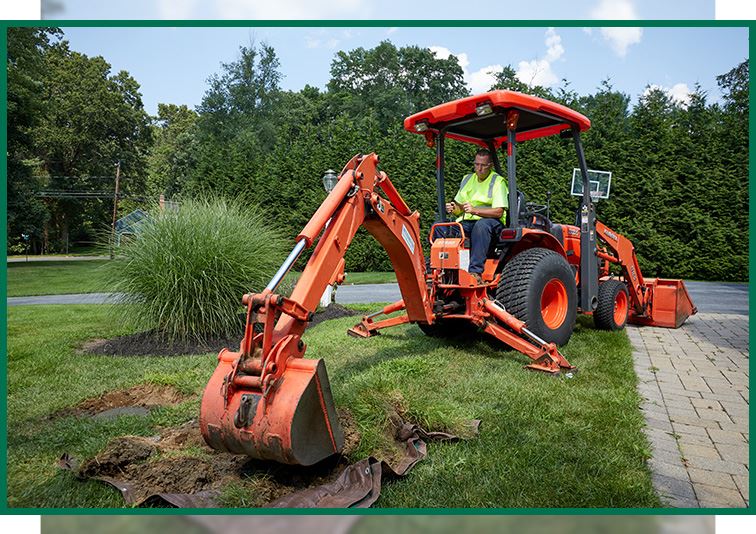 Hear from Happy Customers:
"Any company that is able to retain such professionals is without question the company to go to for any such site needs."

- Waggy Walkys Accounting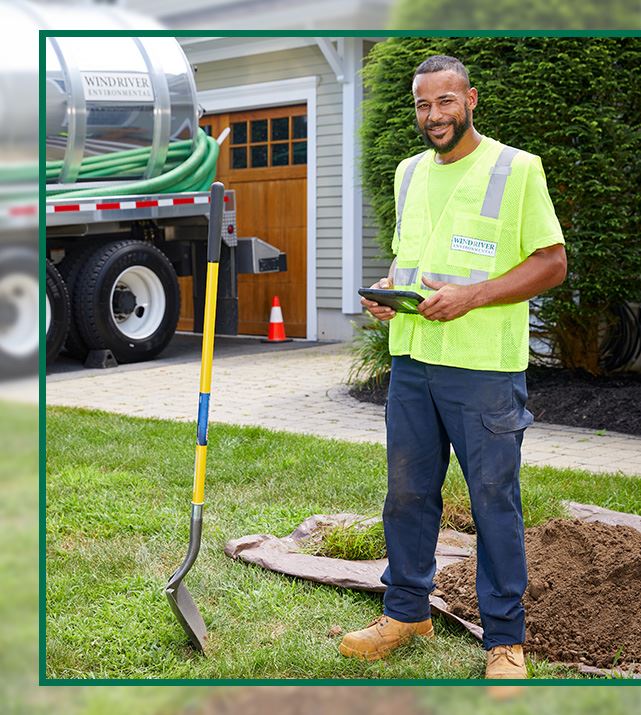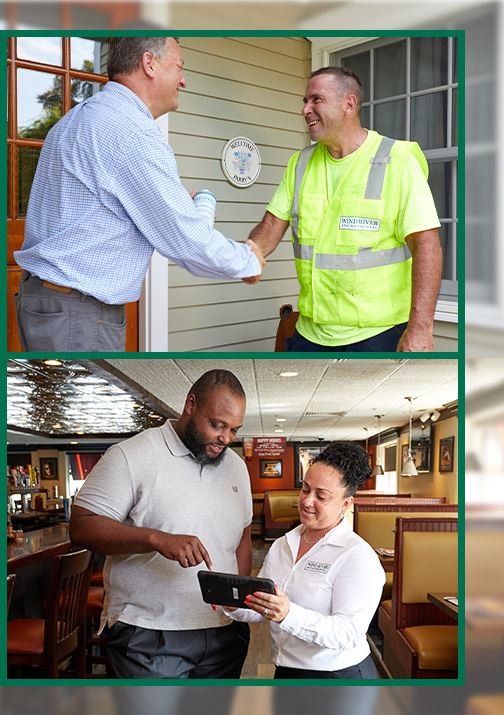 Why Choose Church View Septic for Septic Installation?
Finding the right service provider for your new septic installation is important. You want a team that not only knows how to install your new system but also one that will do it carefully and correctly. Improper installation is one of the leading causes of septic tank issues, including leaks, cracks, and other serious problems. Proper installation is the key to a well-working, long-lasting system.
At Church View Septic, we bring more than 50 years of industry experience to the table. Our team knows how to ensure your new septic system is properly installed, and we'll even double check that everything is working exactly as it should be for your peace of mind. We are committed to your complete satisfaction; if you're not happy with our work for any reason, just let us know! We'll do everything we can to make it right.
We provide top-of-the-line systems and equipment from well-known and trusted brands. Visit our Septic Tank Sales page to learn more about the products we offer and how we can help you find the right septic system for your home or commercial property!
To schedule septic installation in Middle Peninsula, VA, call (804) 538-3891 or contact Church View Septic online today!
Contact Church View Septic Today: